News
Friday Favourites Featuring Lee Stansfield
Friday Favourites Featuring Lee Stansfield
Welcome to the final Friday Favourites!
This week, Architectural Technologist, Lee Stansfield shares some of his design inspiration, so scroll down for his collection of beautiful and inspiring images.
In Lee's own words…
Architecture
Image credit: https://www.archdaily.com/909673/palau-de-les-arts-reina-sofia-santiago-calatrava
Santiago Calatrava is a Spanish architect, engineer and sculpture, renowned for designing some of the world most prestigious Airports, Museums, Universities, Stadiums, and structures, particularly bridges.  His best-known works include the Milwaukee Art Museum, the Turning Torso tower in Malmö, Sweden and the World Trade Centre Transportation Hub in New York City.
I have always been interested in his work and the creations he has been involved in. Particularly as his creations are designed to reflect natural shapes, living organisms and rhythms.
Design Led Furniture
Image credit: https://www.dimitriverhulst.net/1000-ideas-about-glass-dining-table-on-pinterest-dining-8adaf1bc4e18e145.html
This Resin river table is another piece designed and inspired by natural elements.
Talented Washington-based artist and furniture-maker Greg Klassen's beautiful river- and lake-like desks and tables straddle the line between furniture and art.
I like the design because it's so natural and almost brings the outdoors indoors.
Flexible Spaces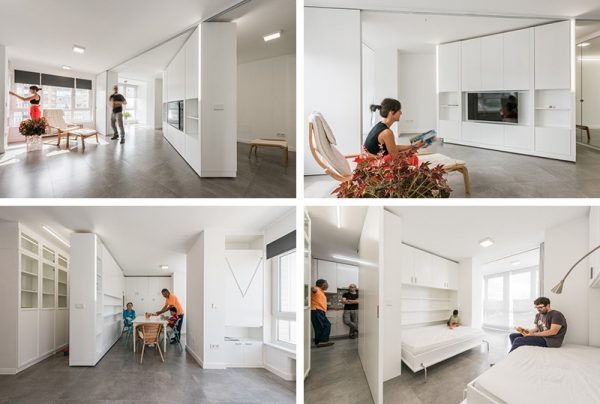 Image credit: https://www.contemporist.com/this-home-is-filled-with-movable-walls/
Having never being a fan of fixed spaces and limited adaptability, I like the idea of multi-use space to cater for any environment.
I love the idea that the living room morphs into a bedroom simply by sliding a wall over.
Simplistic, effective and different… like me!
Video
Building Graffiti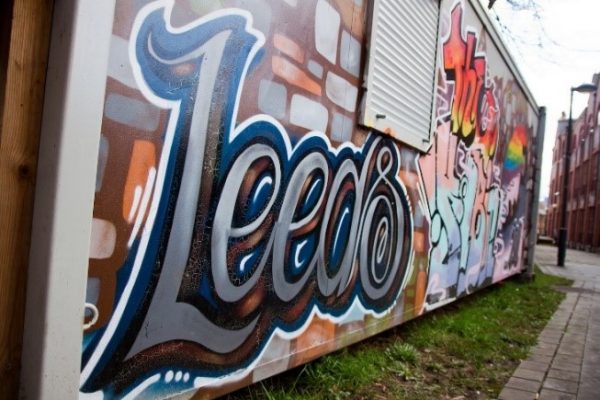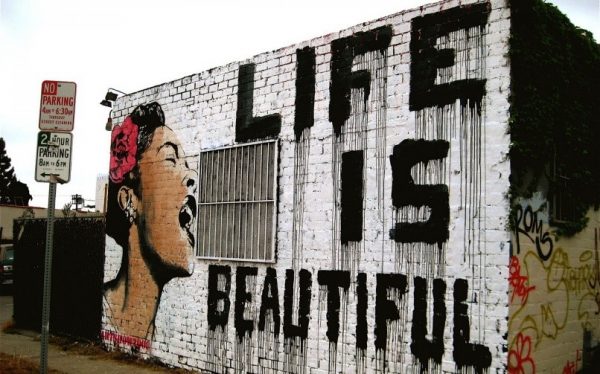 Image credit: https://leeds-list.com/culture/7-leeds-buildings-that-are-also-works-of-art/
Street art: Crime, grime or sublime?
Graffiti is a controversial subject. Usually as a form of artistic expression, without permission and within public view.
The brainchild of Leeds based street and graffiti artist Bretski, Art Official brings a refreshing and vibrant mix of colour to Kirkgate. Graffiti spraying has always been a hot topic. However, sometimes frowned upon by local authorities, while many see it as a language to enhance streetscapes and drive culture within cities.
Banksy wouldn't be where he is if it wasn't for 'Street Art' – but where is he???
Minimalistic interiors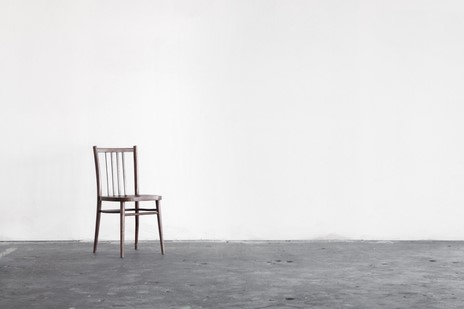 Image credit: https://micahcastle.com/2018/03/07/writing-prompt-17-a-room-the-viewer-the-man/
I love the idea of introducing colour, texture, planting and natural light into contemporary living.
It makes me feel organised and helps keep my mind clear. Sounds sad but it's true!