News
Friday Favourites Featuring Nicola Bailey
Welcome to this week's Friday Favourites!
Special Projects Manager, Nicola Bailey, has created her Friday Favourites after spending a weekend in London.
If you want to get to know our team, keep an eye on our website, every Friday we will be posting another member of the team's Friday Favourites leading up to the New Year!
In Nicola's own words…
I'm a Yorkshire girl at heart, but after ten years in London, I still enjoy a weekend in the Big Smoke. The Ned is one of my favourite London hotels. A vast 250 bedroomed venue located at No. 27 Poultry in the heart of the City of London, The Ned was originally the headquarters of the Midland Bank. Designed in 1924 by Sir Edwin 'Ned' Lutyens, the building shares Grade 1 listing with its neighbour, St. Paul's Cathedral. An extremely grand venue with a 'Gentleman's Club' vibe, bustling with city workers midweek, the hotel caters for more relaxing weekend escapes with the marble subterranean pool, spa rooms and rooftop members terrace.
The Ned Hotel
The Ned is grand in scale but has so many interesting features, such as the little boys on the corner of the building who appear to be strangling geese – paying homage to The Ned's location on Poultry.
The Details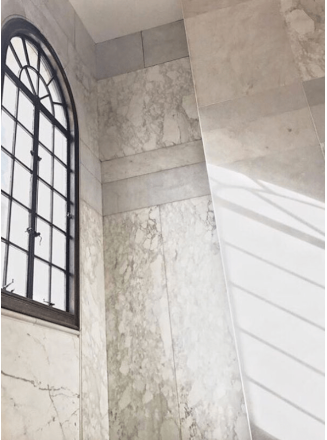 The building is lined with beautiful arched windows which form The Ned's signature logo.
The Bedrooms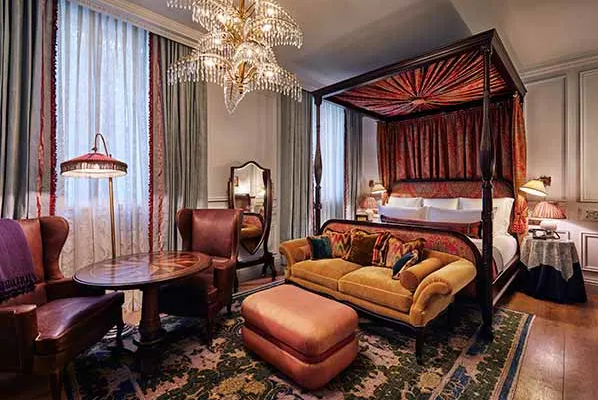 Image credit: www.thened.com
I love the luxurious atmosphere and the history of The Ned, particularly the palm leaf crystal chandeliers in the bedrooms!
The Vault
Image credit: www.thened.com
One of the basement floors is home to the Vault Bar, dominated by the huge circular safe door and encased in the tiny steel doors of the safety deposit boxes. A place where £335m in bullion was once stashed away, you can now enjoy a glass of champagne in what feels like an illicit speakeasy.
The Local
Image credit: www.foodcrafters.org
My old local – The Bar With No Name at 69 Colebrooke Row. One of London's most established neighbourhood bars in the heart of Islington. A good spot for a Death in Venice.
The Food
Image credit: www.theworlds50best.com
The Clove Club at Shoreditch Town Hall. Innovative British Cuisine in a relaxed and informal setting – a fantastic addition to any London bucket list.