JB Priestley Library Refurbishment – University of Bradford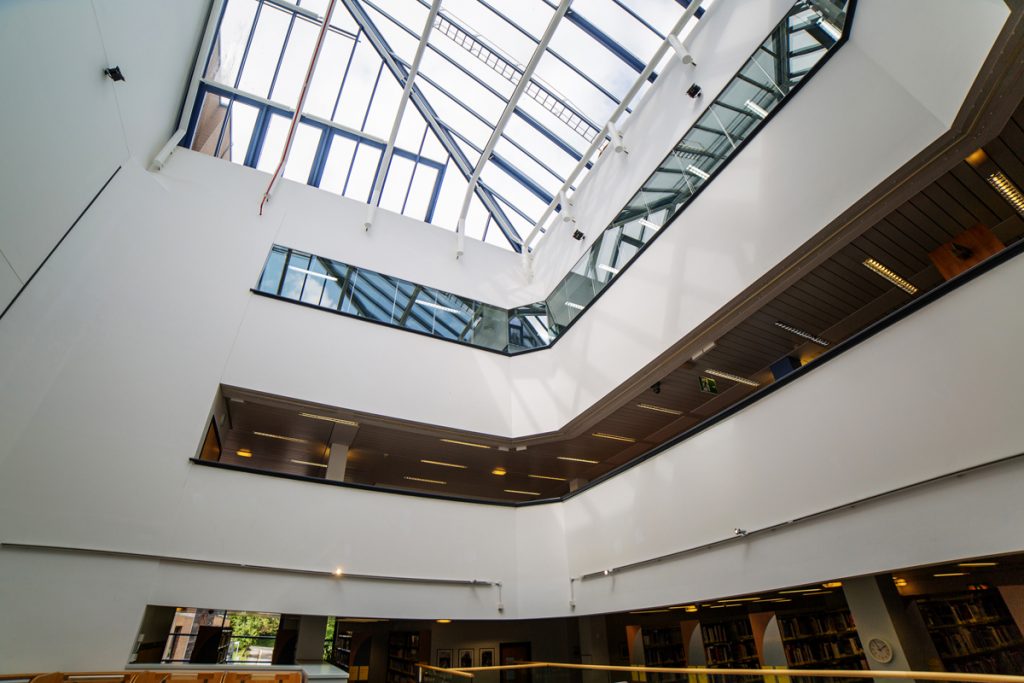 University of Bradford
Bradford
Under a framework agreement with the University of Bradford, Bowman Riley designed and managed the refurbishment of the second floor of the JB Priestley library.
Located on the main city campus, this project forms part of the ongoing restructuring of the library facilities.
Student requests for improved group study areas led to the decision to relocate the University's IT department to the second floor of the library. This move released space on the lower ground floor for a series of group study areas.
On the second floor of the library, we created an open plan office environment for the IT department. The project involved the demolition of internal walls to create the open plan space, the introduction of new glazing to the atrium area, new power and data and additional furniture.
The successful conclusion of this refurbishment led to a project to oversee changes to the lower ground floor to accommodate the student study areas.