News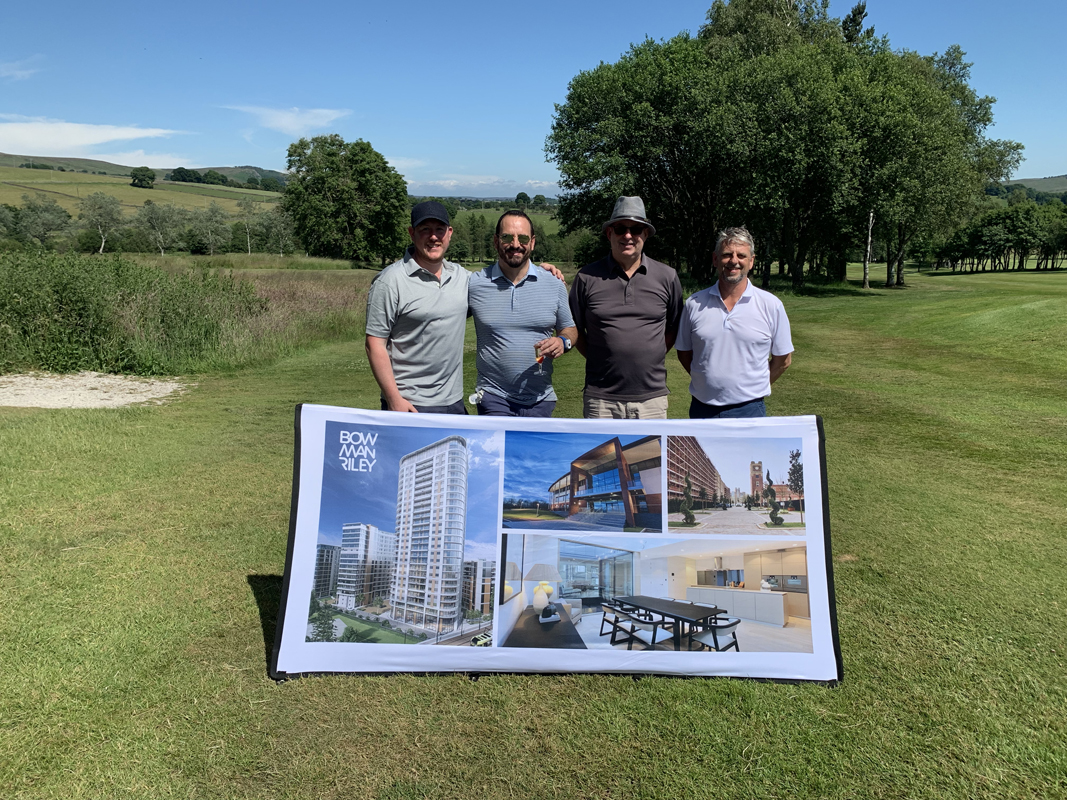 Annual Golf Day 2021
ON THURSDAY 1 July 2021, BOWMAN RILEY HOSTED OUR ANNUAL GOLF DAY 2021 AT THE PICTURESQUE SKIPTON GOLF CLUB ATTENDED BY OVER 50 PROPERTY PROFESSIONALS FROM ACROSS THE COUNTRY.
Hot and sunny weather conditions set the backdrop for a fantastic afternoon of golf followed by prize giving and dinner.  Drinks in Skipton followed for those with stamina and a clear diary the next morning!
With last year's event cancelled due to the pandemic, our guests and our own team were keen to participate in a predominantly outdoor event this July.  Originally planned for after the Covid rules were to be relaxed, we had to make slight changes to the format of the day including temperature checks on arrival, masks when not seated in the club house and tables of six for the dinner.
THE GOLF DAY 2021 RESULTS
INDIVIDUAL WINNERS
1st Place (40 points) – Steve Perry
2nd Place (36 points) – James Townsend, JWT Developments
3rd Place (36 points) – Mark Rees, Rees Mellish
TEAM  WINNERS
1st Place  – Tony Pleasants, Bowman Riley – Dave Mellish, Rees Mellish – Mark Rees, Rees Mellish and Steve Perry.
2nd Place – Michael Feather, Bowman Riley – Andrew Milne, HBD – Ben Rennocks, Silverstone – Kevin Johnson, Northern Installations.
3rd Place – Mike Atkinson, Atkinson Associates – Gareth Glennon, Peacock and Smith – Chris Brown – Gareth Shepherd, Adept.
The longest drive was won by Andrew Priestley, Woodhead Construction and nearest the pin was claimed by John England, England Homes.
The Endeavor Prize was taken home by Owen Black, Bowman Riley.
A charity raffle for an innovative new product cabung designed for car owners drives to stop losing items down the side of their seat kindly donated by one of our guests, John England.  Over £200 was raised for our chosen charity, Dementia Forward, thanks to the generosity of our guests.
Here are a few pictures from the day…