News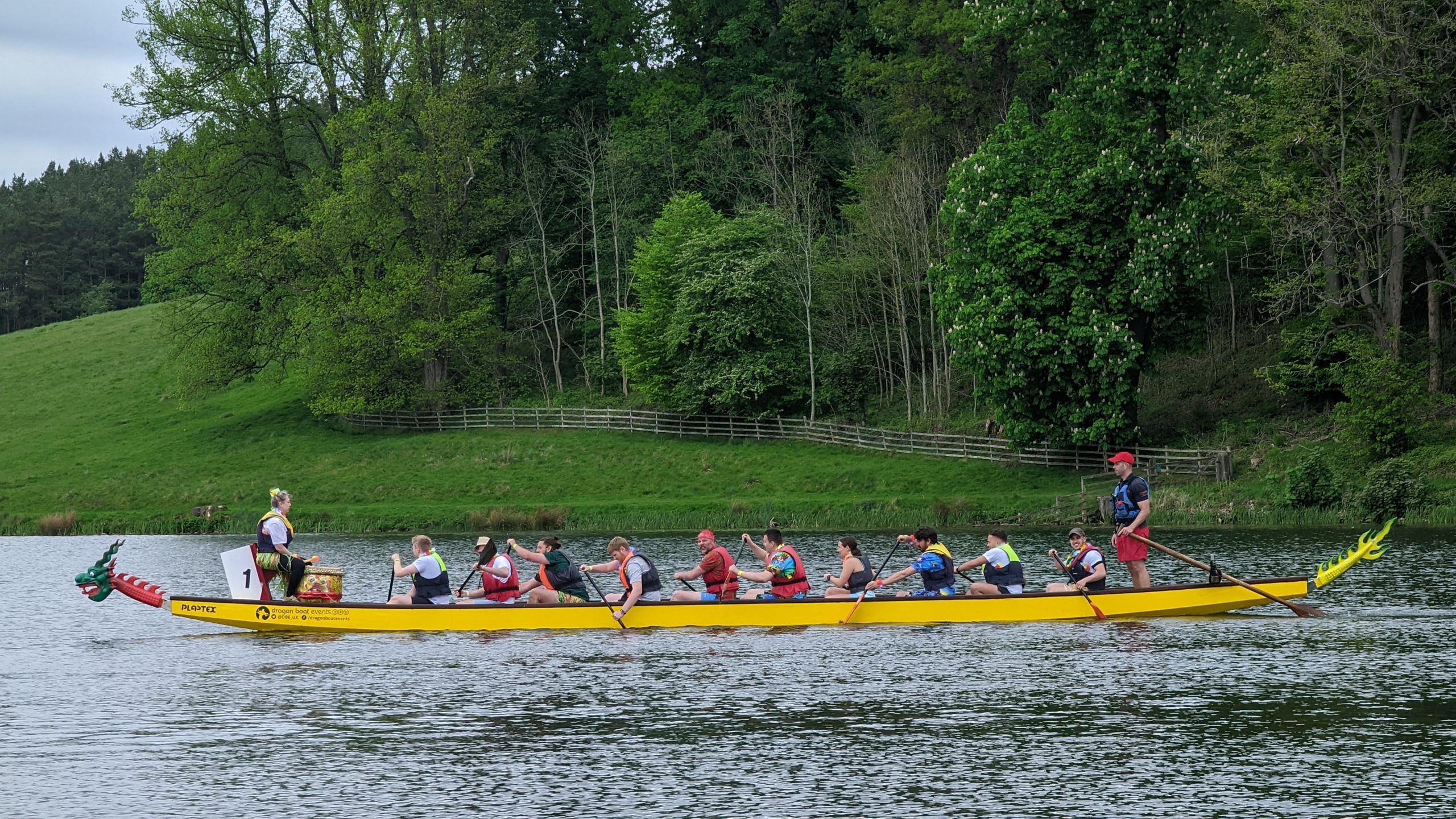 Dragon Boat Race for Dementia Forward
Our team of enthusiastic paddlers took part in a charity Dragon Boat Race on Sunday 15th May 2022 at The Coniston Hotel Country Estate & Spa organised by the Skipton Rotary Society.
Dragon boaters took to the lake at Coniston and raised a magnificent more than £20,000 for local good causes.
A total of 18 teams from Craven businesses and organisations raced with rowers and a drummer to keep them all synchronised along a 200-metre course across the lake.
Each of the teams took part in three heats with the fastest going through to semi-finals and to the very close final between four remaining teams with the eventual winners -All Theory, No Practice from Craven College
14 members of our team volunteered to participate in the race to raise much-needed funds for our charity partner, Dementia Forward.
Fancy dress was encouraged and our team dressed up in a Hawaiian theme and looked incredible.
Our team had a fabulous day out in the sunshine surrounded by the idyllic Yorkshire countryside.
Read more about it in the Bradford Telegraph and Argus.