News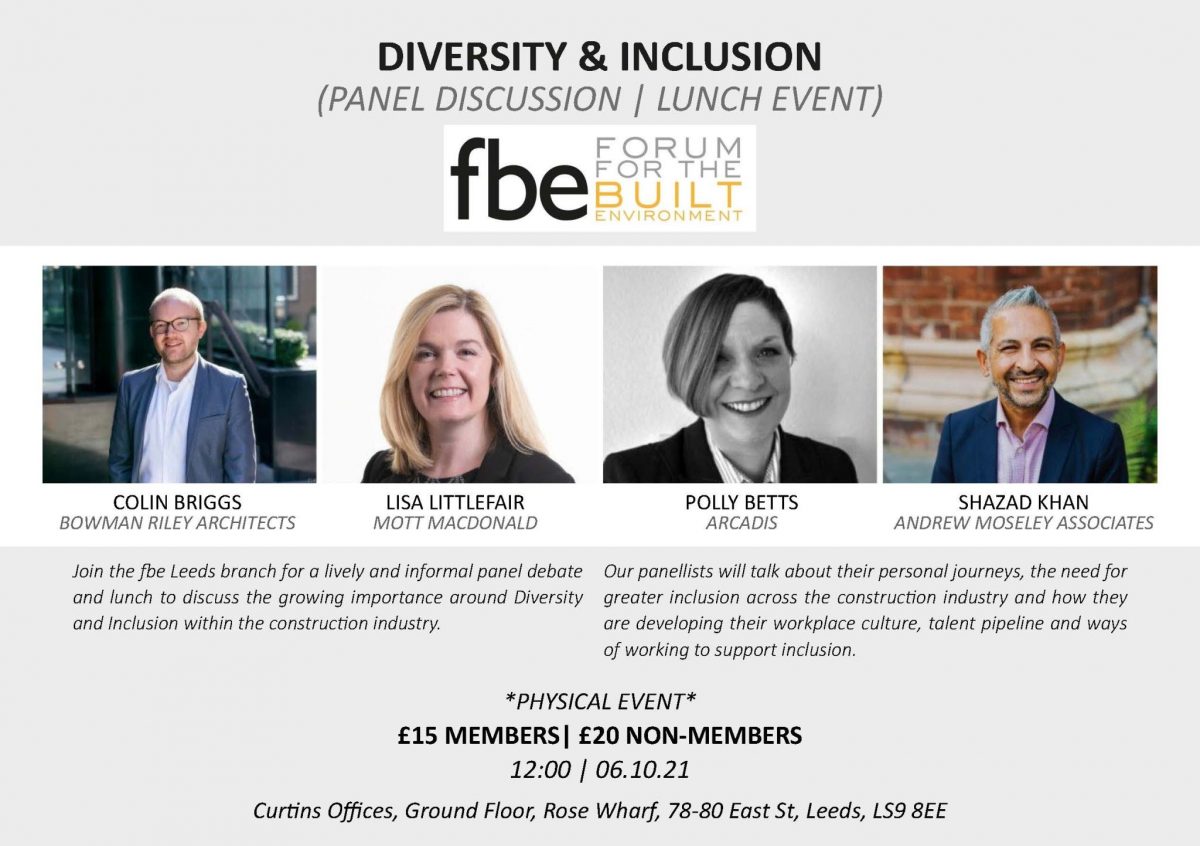 National Inclusion Week 2021 – Progress the Dialogue of Inclusion in our Industry
Today's National Inclusion Week's theme is to progress the dialogue of inclusion in our industry.
This is about uniting with others in our industry to pool knowledge, resources and experiences of inclusion. Sharing challenges, successes and best practice will offer fresh insight, opportunities and solutions to progress our industry's collective inclusion agenda.
Marketing & Business Development Manager, Samantha Jevons has organised a Diversity and Inclusion Panel Discussion on Wednesday 6th October 2021 as part of her role on the Forum for the Built Environment Leeds branch committee.
Samantha will be chairing a lively and informal panel debate to discuss the growing importance of Diversity and Inclusion within the construction industry with a brilliant panel of industry professionals including Colin Briggs, our Associate Director in Leeds alongside Polly Betts from Arcadis, Shazad Khan from Andy Moseley Associates and Lisa Littlefair from Mott MacDonald.
Our panellists will talk about their personal journeys, the need for greater inclusion across the construction industry and how they are developing their workplace culture, talent pipeline and ways of working to support inclusion.
The event will progress the dialogue of inclusion in our industry.