News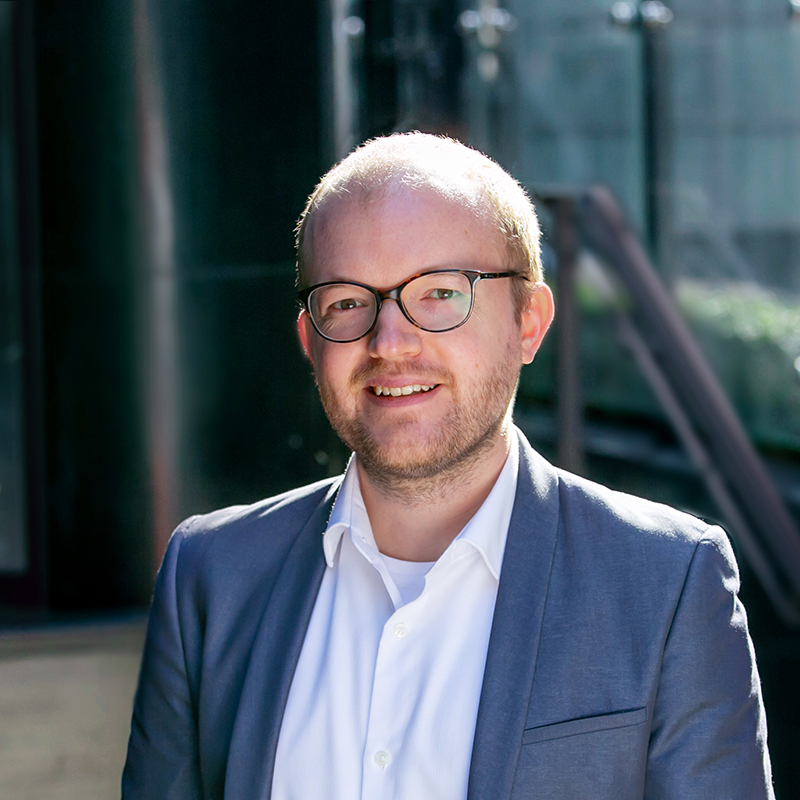 The Power of Identity
Today marks the start of 2022's National Inclusion Week, Time to Act: The Power of Now.
Day One is all about The Power of Identity, encouraging our people to take small steps to share their own identity to impact those around them and improve the inclusive culture of Bowman Riley.
Colin Briggs, Associate Director considers the National Inclusion Week theme of  The Power of Now in relation to adopting gender pronouns in everyday workplace interactions.
There's no time like now to have that conversation with your colleague or friend.  Instead of asking, "what's your pronoun?" (which could be an awkward thing for anyone to say or receive).  How about starting your conversation with, "I'm Colin, and my pronouns are He, Him and They"?  The other person has the opportunity to respond in a safe environment or the choice to avoid the topic altogether.
It might sound strange initially but it is commonplace amongst many in the LGBTQ+ community.  For me, gender identity is essential to help create a culture of inclusivity to bring the best (and full) version of yourself to a team, group or social circle.  There have been times in my past when I have had the 'work me' and the 'home me', which, to be honest, gets exhausting.  Constantly in a state of heightened alert and watching out for any subtle cues as to whether it's safe (or not) to share a perceived vulnerability.  Referring to my partner in a gender-neutral way might have gone unnoticed by many, but to me, it was a perception of safety.  A perception of safety is one of Maslow's fundamental human requirements, even more, important than a sense of belonging.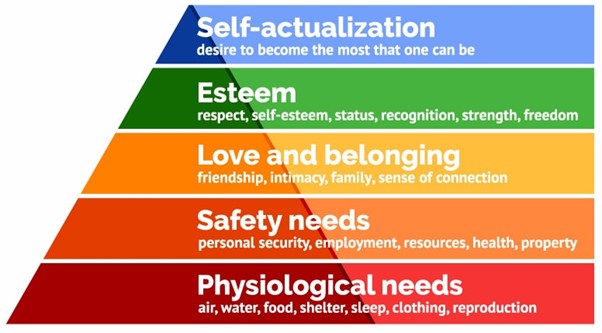 Source: https://www.simplypsychology.org/maslow.html
What are pronouns?
There are several pronouns in the English language, some of which are listed in this BBC article.  However, it is familiar to either address someone as "he/him/his" or "she/her/hers" or "they/them/theirs".
At Bowman Riley, we recognise this important part of self-identity and encourage our people (if they feel comfortable) to use, share and discuss their pronouns to help nurture our inclusive culture.  According to a Harvard Business Review published in 2020, more than 12% of US millennials identify as transgender or gender non-conforming, with Gen Z even more advanced in their views.
In the UK, there is little data available.  However, the UK Government has published an insightful article on a National LGBT survey, which included a response on gender identity.  The survey highlighted that 6.9% of respondents were non-binary (i.e. they identified as having a gender that was neither exclusively that of a man nor a woman), which is only likely to increase as the next generation of talent enters the workplace.
Why is this important?
Well, it may be a non-issue to you, but it could be the whole world to your co-worker, client or friend.  I would always encourage those who are able (or indifferent) to be proactive and do it for others, not (just) yourself.
And not to forget, it's also OK not to know.  Not to be sure.  A host of resources are available to you or someone you know, especially for younger members of society.  One first option could be to speak to your GP or follow some of the advice offered by the NHS.  There are charities including Mermaids, Gendered Intelligence and localised trusts such as the NHS Leeds and York Partnership.
#thepowerofnow