News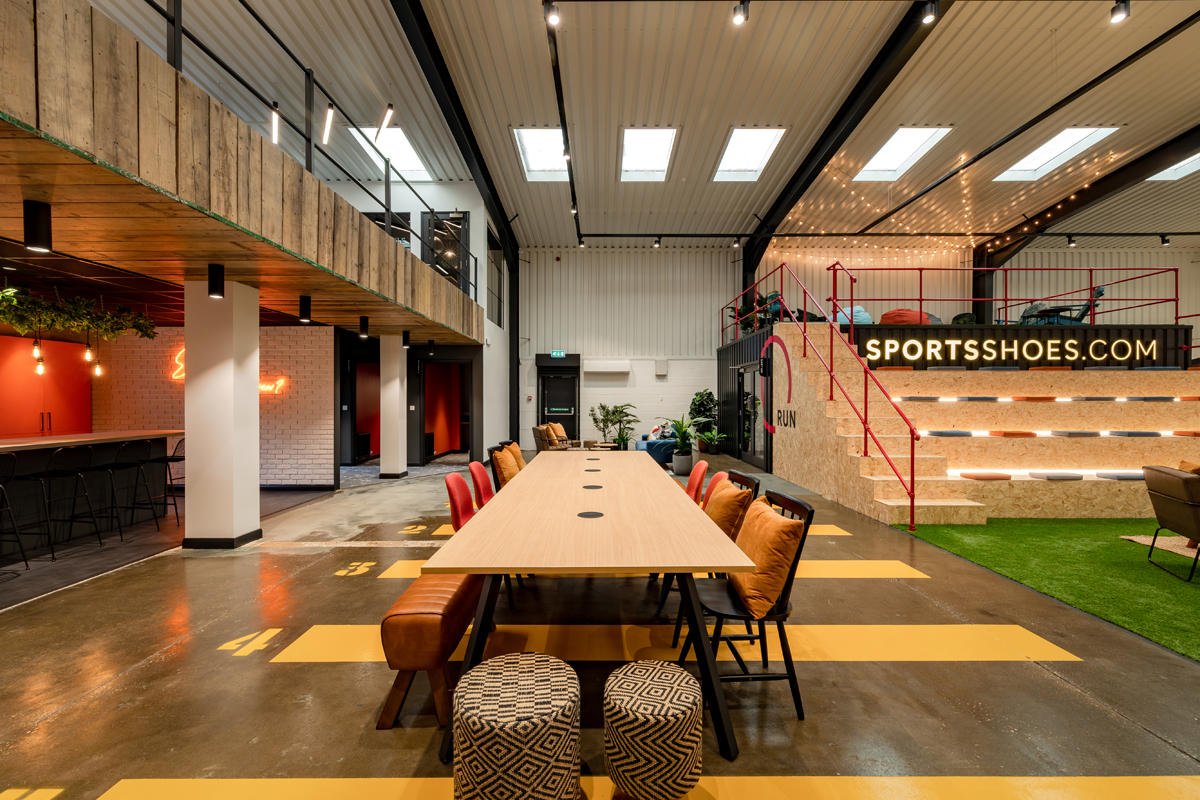 Why you need a graphic designer on your interior project – the perfect collaboration
The recent transformation of Sportsshoes.com's workspace into a vibrant and inspiring work environment is a shining example of what can be achieved when interior and graphic designers join forces. We created such an environment by melding innovative design ideas, technical expertise, and a deep understanding of the brand's essence.
Here are six advantages we experienced when collaborating on the SportsShoes Hub:
Brand Integration
A graphic designer acts as your brand guardian, translating your brand identity into visual elements. Adding bespoke graphic features into the space supported our clients' brand story and added credibility, delivering a more powerful brand experience.
Consistent Branding
We maintained a consistent brand identity throughout the spaces. Ensuring brand elements such as logos, colours, typography, and signage were seamlessly integrated.
Enhanced Visual Appeal
By adding custom artwork, we improved the overall aesthetic and added personalisation to the space that the workforce can identify with and be proud of.
Cohesive Signage and Wayfinding
This in-house collaboration allowed the designers to work together to deliver wayfinding solutions that, while adding to the overall look and feel, enhanced the user experience.  The graphics provide a narrative between the space and the brand.
Material and Finish Selection
Graphic designers provide invaluable insight into different methods and material choices for printing and display purposes, ensuring they are functional and fit for purpose.
Cost Efficiency
Collaboration between designers can help to streamline the process and avoid costly revisions or design conflicts. Working hand in hand, our graphic and interior designers made the SportsShoes Hub vision a reality.
The result?
An agile and expressive workspace that caters to digital, marketing, and commercial teams while providing the perfect canvas for events and brand showcases.
If you are ready to embark on a refresh of your commercial space, get in touch with us. Let us turn your vision into an inspiring reality.