News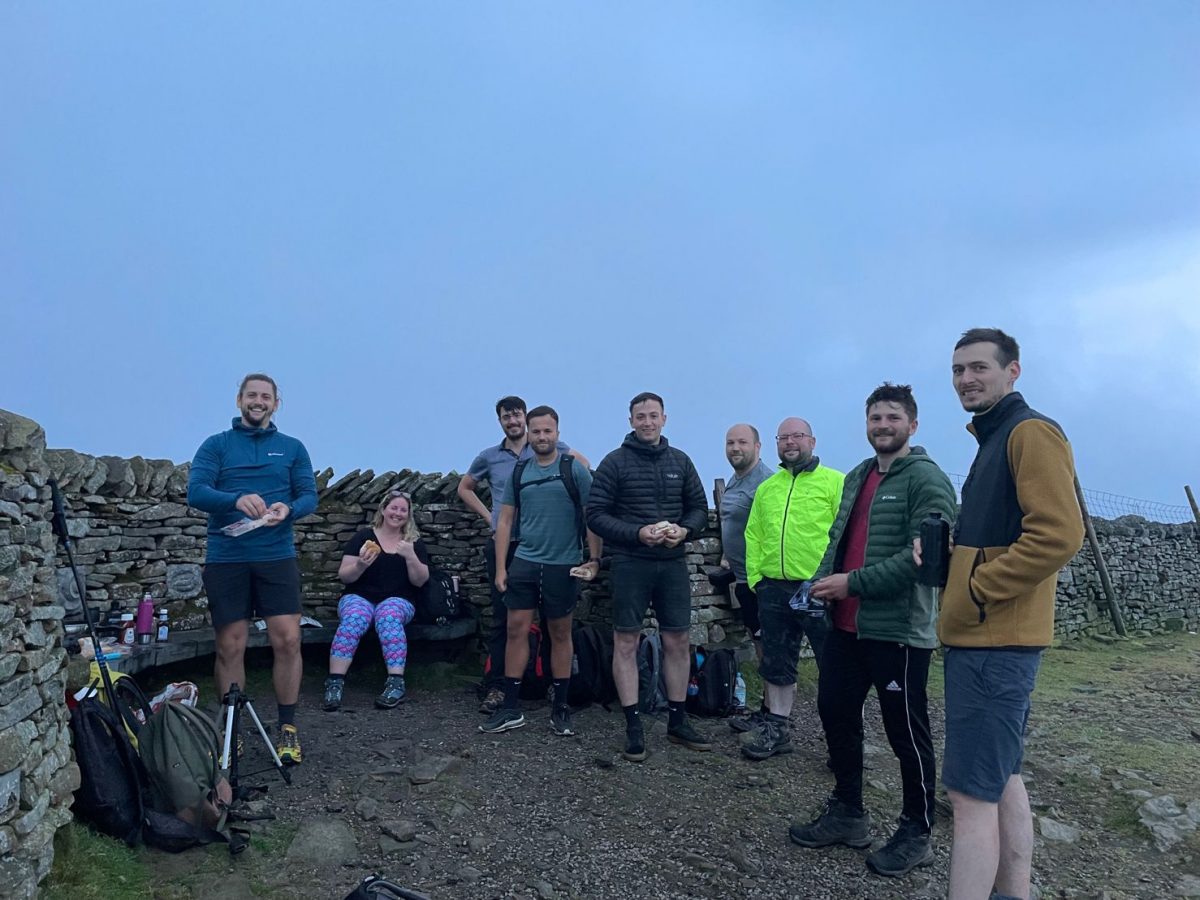 24-hour Charity Challenge Smashed!
Last week, we raised over £1,000 for our charity partner, Dementia Forward by participating in an inclusive 24-hour endurance challenge.
Our enthusiastic teams across our three offices took part in a series of endurance, physical and creative challenges during the course of 24 hours from 12 noon on Thursday 21st July to 12 noon on Friday 22nd July.  Our goal was to have at least one person participating in one of our endurance activities.
Some of our highlights included:
Team of 10 summited Pen-y-Ghent in time for sunrise
A group of four cycled from Bingley to our Leeds office along the Leeds to Liverpool canal to fill an early morning slot
One of our staff members ran a crochet workshop, which culminated in a batch of anti-fiddle, canula sleeves for hospital-bound dementia patients
There was cake decorating across all three offices
Two people ran separate half marathons, one of which took place through the night to occupy the darkest hours
20 people spent time sitting in a large cardboard box for an hour each to push our perceptions of isolation to those suffering from dementia and their loved ones experiencing loss and disconnection from the illness. It was a mental endurance challenge in which no entertainment was allowed other than some drawing materials to decorate the box!
We also had team members swimming, walking, running, and doing all kinds of other activities during the time frame.
Bowman Riley is committed to inclusivity, which is why we have ensured our event is accessible to all. We're aiming for every one of our 70-strong team to participate, to ensure we are successful in this monumental challenge!
Dementia Forward is the leading dementia charity for York and North Yorkshire. They provide support, advice, and information to anybody affected by Dementia across the county. They have developed a comprehensive range of services, all with people living with Dementia at their heart.  They work to knit dementia support into the community so that people can continue to live well for longer.
Dementia affects more than 50% of the UK public. In the face of this startling statistic, they want to increase awareness and understanding by providing free, confidential advice and support so that no one has to face Dementia alone.
Our link to donate is  https://donate.giveasyoulive.com/fundraising/bowman-riley-24-hour-challenge.