News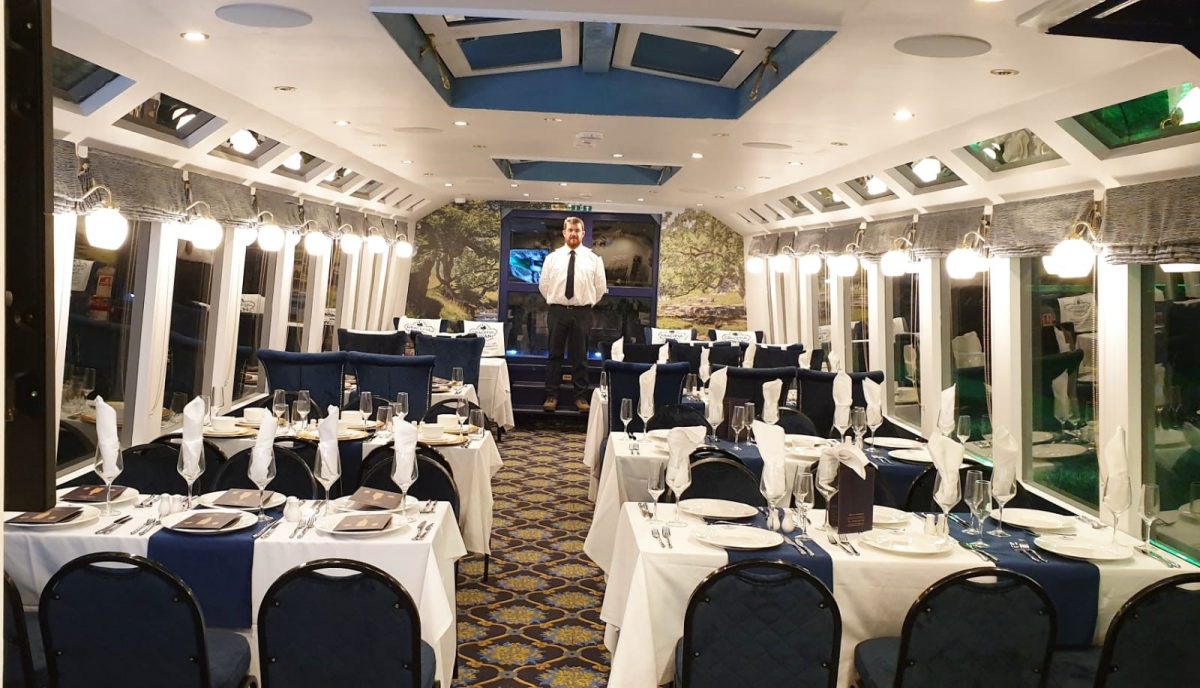 First electrically-powered restaurant boat on the canals of Great Britain gets go-ahead
On Monday 16th March 2020 planning permission was granted for the Graceful Swan, a 60-seater electric-powered restaurant boat, to cruise along the Leeds Liverpool canal around Skipton.
Bowman Riley designed the interiors of the Graceful Swan, which resembles a canal narrowboat and measures 60 feet long and 14 feet wide.
Moored outside the Rendezvous Hotel in Skipton, it is the first electrically-powered restaurant barge on the canals of Great Britain.   The boat will run for a maximum of six hours in any 24 hours before needing to be recharged.  The environmental benefits also include no engine noise, no fumes and no vibration.
Our interior designs take inspiration from the iconic Orient Express train, we created an interior environment that celebrates vintage opulence. We reworked this interior concept with a contemporary edge to suit the environment and purpose of the Graceful Swan as well as the boat itself.
12 months after the boat was originally refused permission, the Graceful Swan embarked on its maiden voyage providing a group dining experience.  It will be later in the year when the boat will be in full action due to the current coronavirus pandemic.
The Graceful Swan is a unique visitor attraction in this picturesque part of Yorkshire enhancing the Rendezvous' Hotel offer and boosting the local visitor economy.