News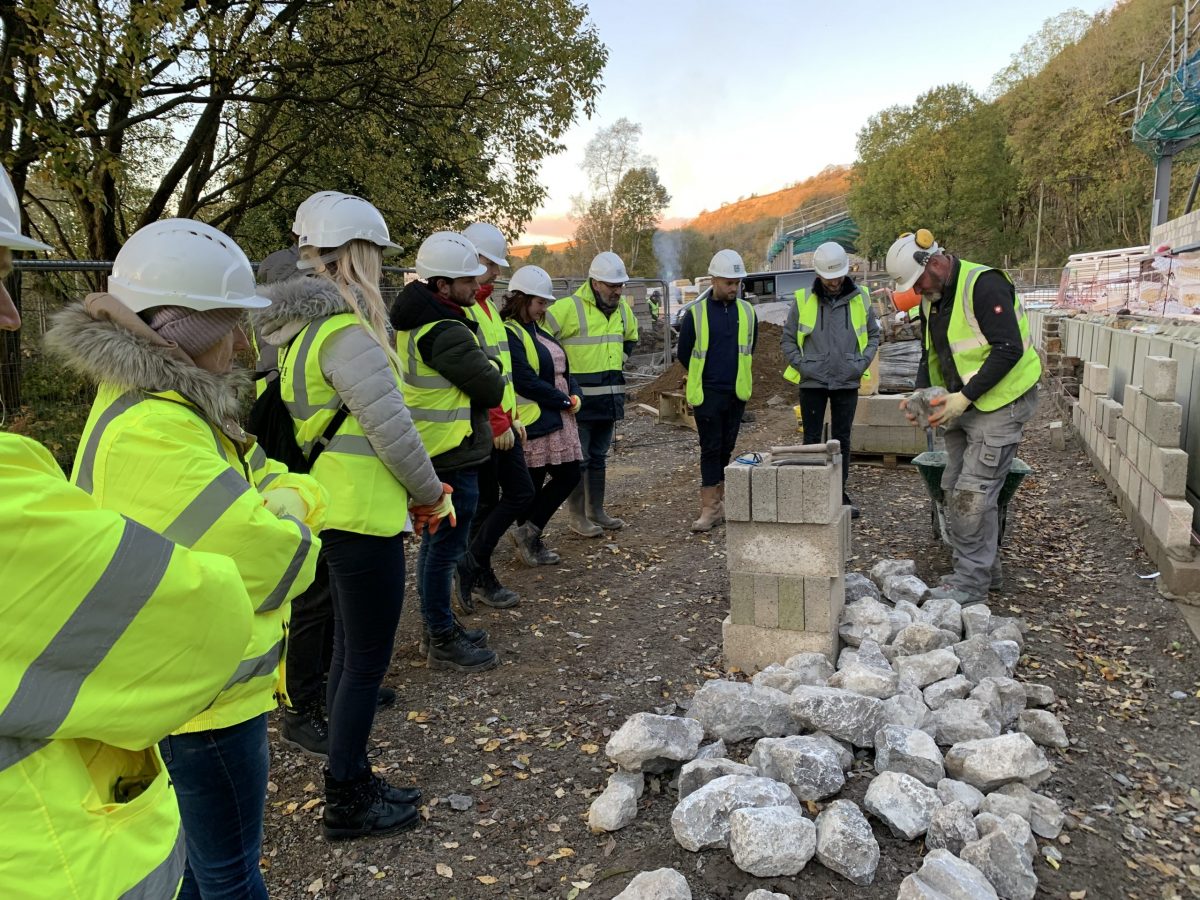 Quarry Visit and Site Experience for our Trainees
Bowman Riley's newly qualified/trainee team member visited a project at Langcliffe Quarry in Settle for an afternoon's onsite CPD courtesy of Sutcliffe Construction.
The proposal for the quarry is a phased redevelopment scheme, which will introduce much-needed office space and light industry buildings on the outskirts of the picturesque market town of Settle.
The afternoon was spent with a site tour where our team was introduced to the project and given the opportunity to ask questions relating to the live construction site on topics such as portal frame construction, traditional load-bearing masonry construction, drainage, foundations and much more.
Our team was then given the chance to try our hand at some of the trades which included stone preparation, block laying, mortar mixing and limestone walling, which were all really fun, although much harder than the tradespeople make them look.
This experience was an invaluable use of time for our trainee members of our team as it helps create visual connections between our drawings and the physical site operations as well as improving conversational skills outside of the office.
The training, development and mentoring of our recent graduates and trainees is an important part of our Academy programme, which offers a host of opportunities for our rising stars to further their practical knowledge alongside experience of working in a design and building consultancy practice.