News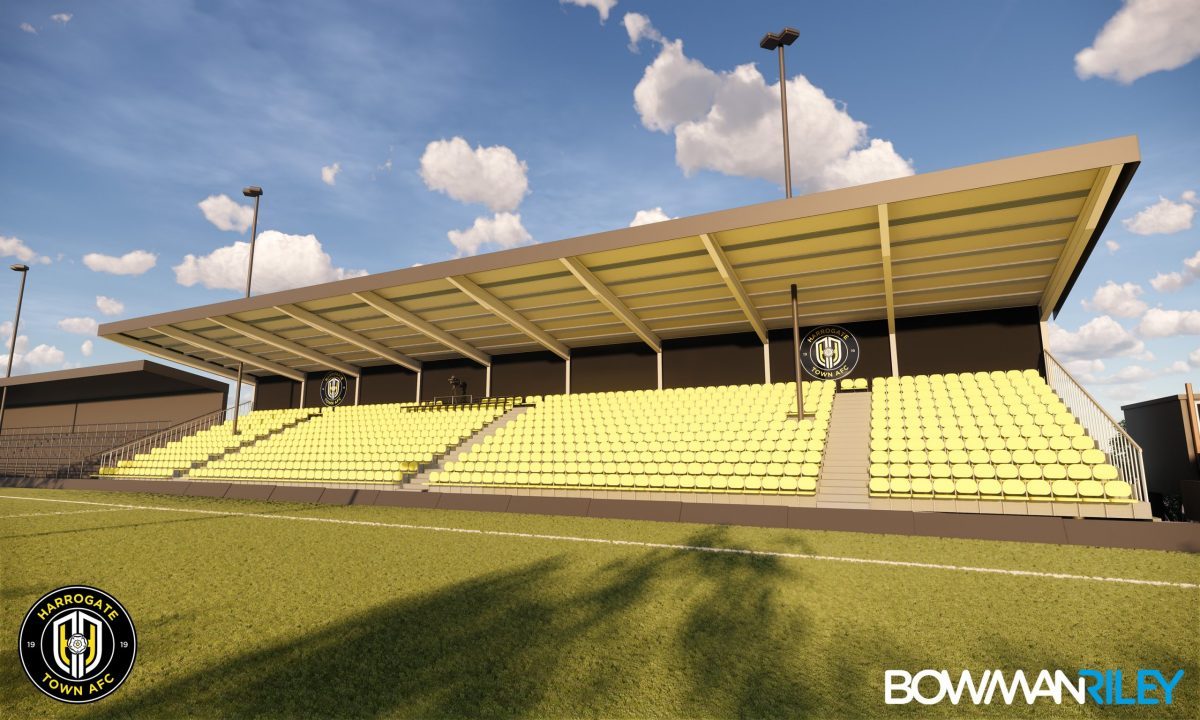 Work begins on redevelopment of stand at Harrogate Town Football Stadium
Harrogate Town Football Club has moved forward in the construction work on their stadium as the club look to bring their ground up to Football League standard.
Bowman Riley provided the roles of architect, contract administrator and principal designer on the new stand to enable 880 spectators to sit undercover while watching matches to replace the existing 350-seat structure.  This investment helps future proof the club's home ready for when football can be played again and to support their ambition to rise in the football leagues.
The improvements will increase the stadium's capacity to above the 5,000-mark and mean that there will be more than 1,000 seats in the ground; the minimum requirements for entry into League Two, should the team realise their ambition of promotion from the National League.
The new stand will provide significantly more seating so that the club can accommodate more families and supporters that would prefer to sit than stand to watch their football and will feature a concourse with a food outlet and bar area as well as male and female toilet blocks.
This project forms part of a phased redevelopment of the club's stadium to upgrade it's player and spectator facilities to aid the club's continued success and growth.  Working alongside local companies Evora Construction and Harrogate Steel, the work is expected to be completed in Summer.
Harrogate Town was second in the National League standings when the 2019/20 campaign was suspended due to the coronavirus pandemic.
See press articles from the Harrogate Advertiser, Stray FM and Football Directory for more news about this project.