News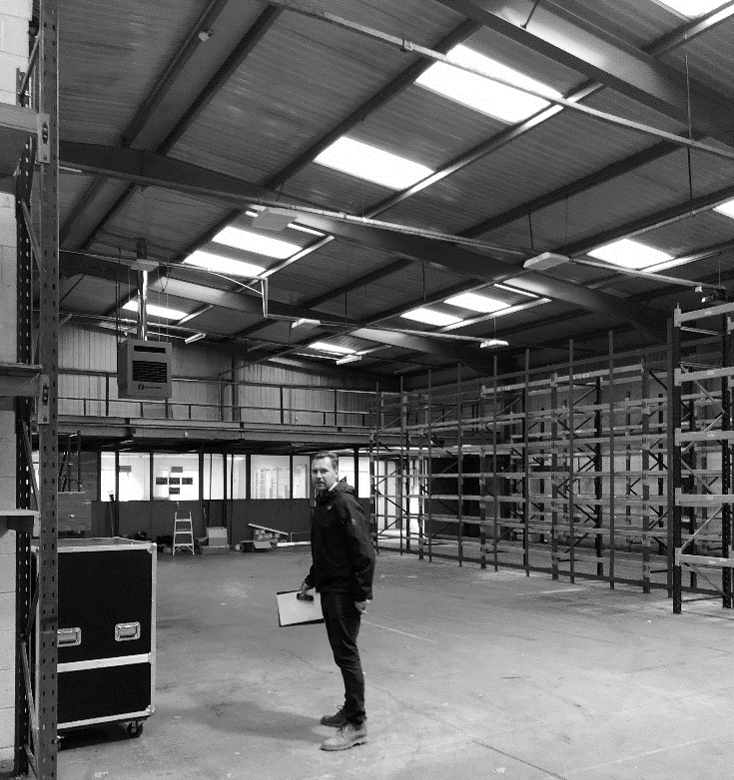 Three Major Office Trends for 2023
Tom Shelley, Head of Interior Architecture, predicts three main commercial office trends for 2023 and beyond.  He examines the rapid evolution of workplace design and the next phase in office accommodation.
Following a return to the office and the emergence of hybrid working, we are experiencing an exciting experimental phase in office design with designers responding to factors from location, scale and flexibility to pure attraction. Several trends are building momentum and will soon be shaping the office of the future.
I predict three of the main office trends for 2023 will be:
The Reinvention of Existing Spaces
As interior designers, we love the challenge of reinvention. With sustainability a guiding light for the construction industry, we need to consider building reuse as a primary driver for office development. The ability to analyse any building, space, nook, and cranny and realise its potential will be a big win for designers.
We are putting this methodology into practice with the refurbishment and remodelling of an industrial building in Shipley, West Yorkshire.  I was wowed by the scale and potential of this industrial environment from the moment I entered the space. Working closely with our forward-thinking client, we are transforming this double-height warehouse into an eclectic and truly unique workspace with features such as a synthetic tree for our client to display their products.
With a clear vision, anything is possible.  Bringing back to life redundant present opportunities to create incredible offices to suit modern working practices.
The Ready-to-Go Office
Time is fast becoming a critical factor in office refurbishment as companies consider all avenues to enable a successful relocation or to up or downsize their premises.
The serviced office market has boomed recently, and interior designers are making a difference in creating spaces where start-ups can flourish and established businesses can try out a new regional location before making a major investment.
Traditionally, commercial offices would offer a shell for a potential occupier to lease.  We are now increasingly seeing the emergence of ready-to-go office spaces fitted out to full CAT B levels. An off-the-shelf, ready-to-go, plug-and-play office.  This will make marketing a metal-raised access floor and dull suspended ceiling a challenge for even the savviest agent.
We are working on a scheme in London with Ben Johnson that will explore the ready-to-go approach. By investing in a speculative, good quality and well-designed office interior, landlords can fast-track deals and get tenants signed up on the spot.
This trend is also emerging in the retail sector with pre-fitted out units ready for tenants to display their stock on flexible terms.  The ready-to-go nature appeals to the fast-moving retail industry.
The High Street Office     
What if the high street could develop into a lively mixed-use environment with office space filling the gaps between shops and cafes?  Glass-fronted shop windows become flexible and friendly offices to breathe diversity and new life into the ailing retail cores of our towns and cities.
In Leeds, we designed a successful new residential scheme on the upper floors of Spencer House, a retail building located on the corner of two busy pedestrianised shopping streets.   The creation of mixed-use inner-city neighbourhoods can help revive our high streets with new commercial office spaces playing their part.
2023 and Beyond
The next few years will be an exciting time to be a designer of commercial offices as landlords and occupiers look for increasingly special and unique spaces to attract and retain talent.
Whether it is tackling the reinvention of an unusual space, creating a ready-to-go system for immediate occupation or taking over a vacant retail space, the opportunities are limitless for those with imagination and the skill of transformation.