News
CAT A+ the plug-and-play office
In his latest blog, our Head of Interior Architecture, Tom Shelley talks about the move towards CAT A+ offices.
In a post-pandemic world, there's no doubt the pace of change has accelerated.  In the commercial office environment, landlords and tenants have had to embrace changes to working patterns, increased reliance on technology and the move towards hybrid working.
The impact of these trends is that existing offices may no longer be the right size or configuration to meet tenant's evolving needs around collaborative working, recruitment and talent retention and workplace culture.  If interior refurbishment isn't an option, businesses may need to find a new home.
As interior designers, we have been involved in many office construction and fit-out projects.  In clients' eyes, the time involved in fitting out an office can seem slow and protracted when people are getting used to next-day delivery.  As a solution to this challenge, property owners and designers are starting to see the benefit of CAT A+ to speed up and meet the demand for high-quality workspace.
We designed the interiors at Dixon House in London collaborating with fit-out contractor, Ben Johnson to offer workers a range of meeting working spaces to choose from throughout the day.
CAT A+ is an extension of the standard CAT A office fit-out.  It is a more comprehensive fit-out that includes all the elements of a CAT A fit-out, such as raised floors, suspended ceilings, air conditioning, basic lighting, and core WC facilities, but with enhanced features.
The "+ " in CAT A+ typically refers to increased customisation and higher-quality finishes included in the fit-out.  This can consist of the actual fitting out of the meeting rooms, phone booths, kitchens, and break-out zones.  This has improved lighting systems, higher-quality flooring, and enhanced data and power supply.
With demand for high-quality workspace increasing, the CAT A+ fit-out model presents property owners with a fantastic opportunity to invest in their assets to grab the attention of prospective tenants the minute they walk through the door.  It must be tough for a new tenant to visualise and understand what can be achieved in a white box, so why not offer the space to go?
The other benefit is that it will give the property owner control over the quality and fit-out standards to ensure sustainability is at the forefront of the space.  Designing with flexibility and the capacity to modify to suit an individual company's needs will be huge in the long term.  Allowing for an element of personalisation and customisation will only stand to make the space more desirable.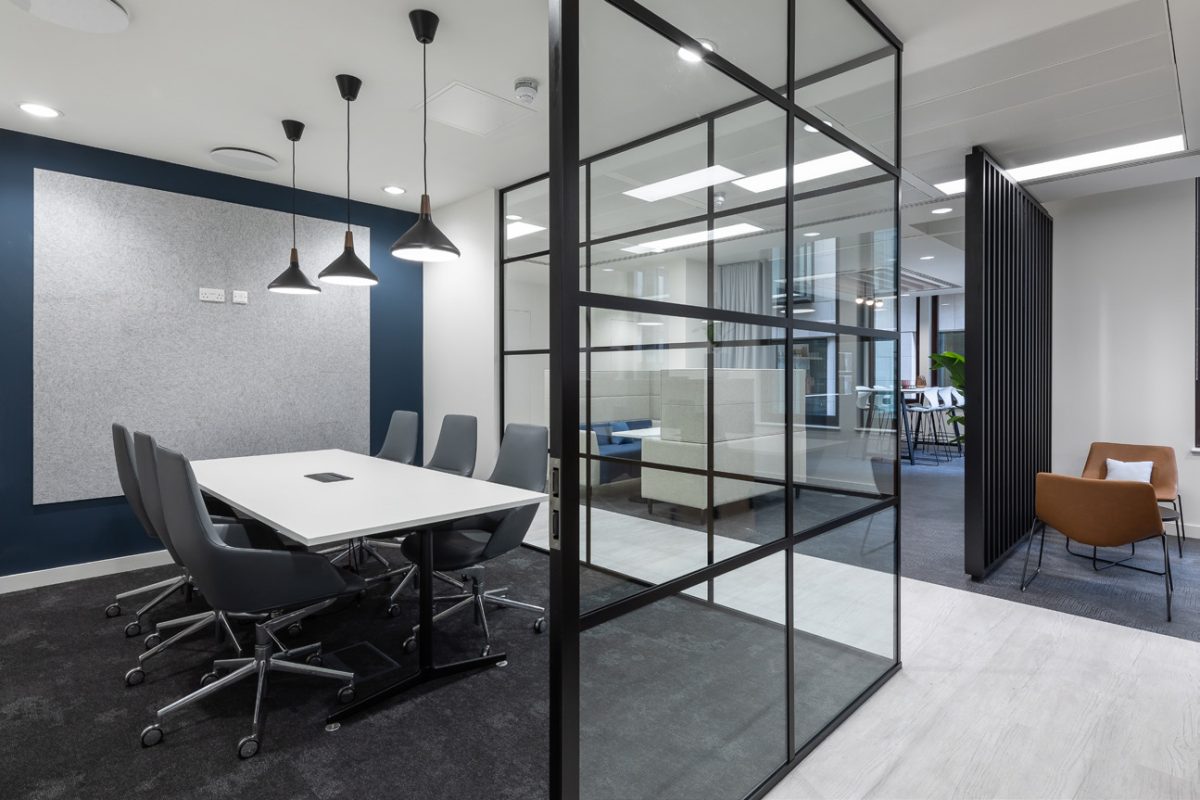 The key benefits of a CAT A+ fit-out include the following:
Improved functionality: A CAT A+ fit-out can be designed to improve the functionality of a workspace.  This can include features such as bespoke storage solutions, tailored meeting rooms, and adaptable working areas.
Increased brand identity: the high-quality finishes and custom design of a CAT A+ fit-out can help to create a unique and memorable workspace that reflects a company's brand identity.
Improved staff wellbeing: improved employee morale and productivity by creating a space designed with staff wellbeing in mind.  This can include features such as natural light, green spaces, and ergonomic furniture.
Flexibility: clever design and layout means future alterations and amendments can be implemented to ensure spaces flex and evolve with their tenants.
Improved sustainability: Many CAT A+ fit-outs include sustainability features such as energy-efficient lighting and heating systems, recycled materials, and water-saving measures.
In conclusion, CAT A+ has the hallmarks of a positive approach to office design and fit-out.  It allows property owners to create a bespoke workspace that will appeal to prospective tenants by meeting their specific needs.  By including enhanced features and high-quality finishes, a CAT A+ fit-out can help to improve functionality, brand identity, staff wellbeing, and sustainability in an office environment.  The big win is that you can move in the next day, maximising precious time.
All images are Dixon House – image credit branding and marketing agency, Stuart Chapman Design.