News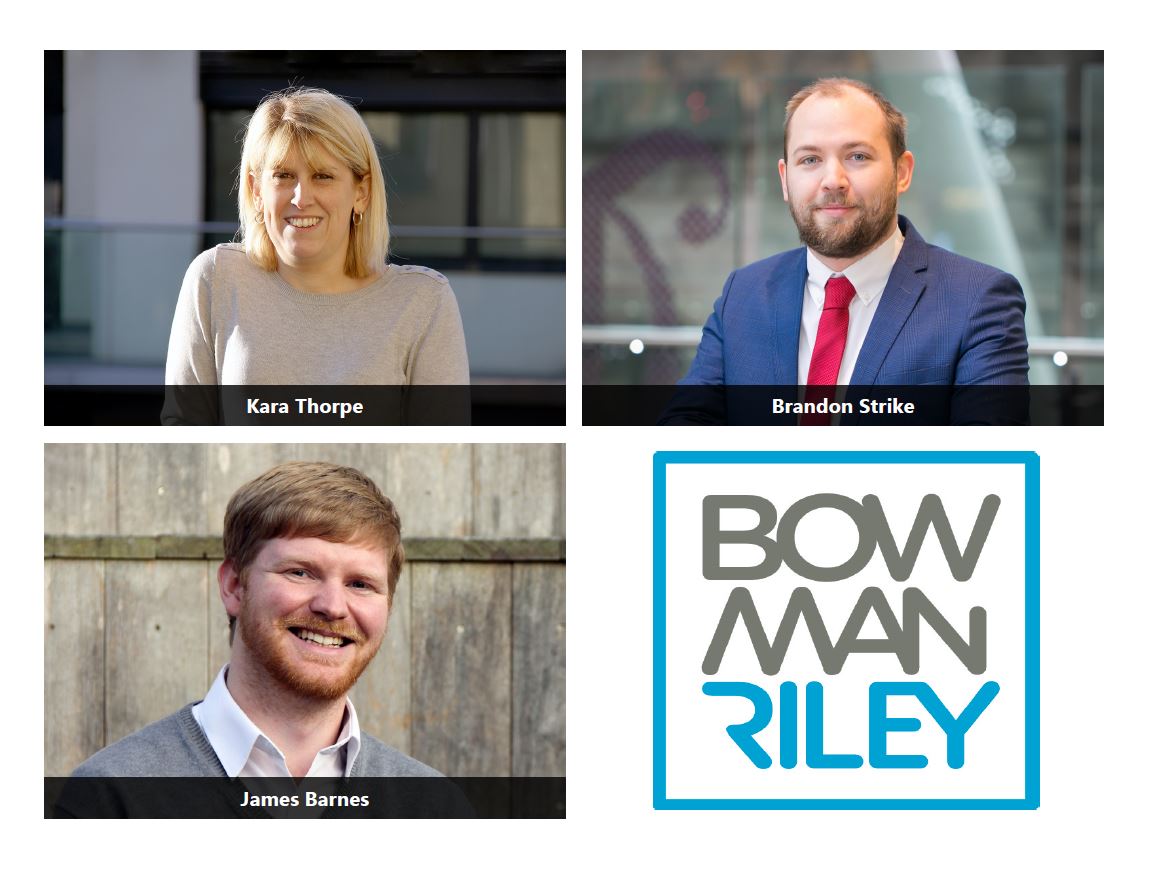 A Series of Promotions
We have made a series of promotions of three key individuals in recognition of their achievements.  Kara Thorpe has been promoted to Head of Finance, with Brandon Strike to IT Manager and James Barnes to Senior Architect.
A chartered certified accountant, Kara Thorpe joined Bowman Riley seven years ago as the financial controller.  With 19 years of experience, Kara's promotion to Head of Finance reflects her commitment to providing strategic financial information to our senior management team to inform financial planning and decision-making.
After completing his BSc in Computer Networks and Systems Support, Brandon Strike was promoted to IT Manager.  He has been a critical team member since 2016, providing invaluable IT management to equip the business with the technology and tools needed to operate effectively.
Chartered architect James Barnes joined Bowman Riley seven years ago.  He has been leading projects predominantly in the healthcare sector, developing excellent working relationships with his clients and mentoring junior team members.
Michael Feather, Managing Director, Bowman Riley, said:
"We have been working hard this year to create career pathways to enable our team to develop in their careers and grow within the business.  As a result, we have been able to support Kara, Brandon and James in their professional development.  They have all shown commitment and dedication to achieving their promotions.  Congratulations!"